ABOUT
HEAD OFFICE                                         
ARPIONE BVBA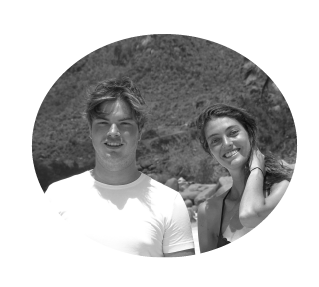 PERTENDONCKSTRAAT 38
2520 BROECHEM - BELGIUM
ORIGIN
Arpione was founded in 2016 by two Antwerp based siblings with roots on the Belgian coast.

The inspiration was found by the relaxed Côte d'Azur lifestyle, where shorts are often the basis of your daily outfit. There life flashes between luxury yachts and the most exclusive beach bars.
Our designs are carefully made so that our customers can engage in their daily activities on the waterfront and then enjoy a delicious lunch in the same outfit. The goal of Arpione's fashion is to create a unique experience that lets men show off but also feel comfortable on the beach in a sporty, yet chic, design.
Arpione prides itself on Belgian designs produced in Europe with qualitative materials and meticulous attention to detail. Our swimsuits are made of 100% recycled polyester, offer UV protection and are designed to be quick drying to ensure that you fully enjoy life on the beach and beyond.
Quality and comfort are central at Arpione!
We wish you a lovely time at the beach and hope you fully enjoy your Arpione